This is a 300-hour, Yoga Alliance registered Teacher Training program that focuses on therapeutic applications of yoga for injury prevention and rehabilitation in conjunction with mental and emotional health. Upon graduation from this program you will be qualified to work therapeutically with students in group and private settings.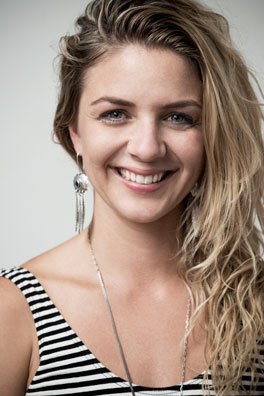 Director
Annie Adamson is co-owner of Yoga Union Community Wellness Center. She holds certifications in Anusara, Power Vinyasa, Hatha Yoga, and Holistic Pelvic Care. Annie believes yoga connects us with our bodies, and that this mindful practice can be applied to any and all movement. Holistic Yoga Therapeutics offers the integration of body-consciousness, which brings functional movement patterns into practice and daily life.
Instead of relying on alignment as a one-size-fits- all method, Annie uses alignment to illuminate new pathways towards deeper sensation and awareness. Annie empowers her students and clients to use their own intelligence and strength to tap into their unique potential for healing. Applying over a decade of experience in yoga and therapeutics, Annie provides guidance and support to the student in a step-by-step rehabilitative practice. This custom-tailored process affords students with powerful alignment tools to create profound healing in their own bodies.
Schedule
Next Training: TBA. More details to come.
Application Requirements and Process
Requirements
Completion of a 200-hour Yoga Teacher Training from a Yoga Alliance registered school or the equivalent.
Students must have at least two years of dedicated personal practice.
Process
APPLICATIONS ARE CLOSED. NEXT TRAINING TBA.

We are accepting only a small number of dedicated students. Please fill out application form and submit non-refundable $25 application fee to receive an interview with program director, Annie Adamson. Once these steps are completed, you may pay your deposit. Deposit payment secures your spot in the training.
Please contact Annie with any questions: [email protected], call her at 503-235-9642, or use the form below.